Intuitive software transforming legal ops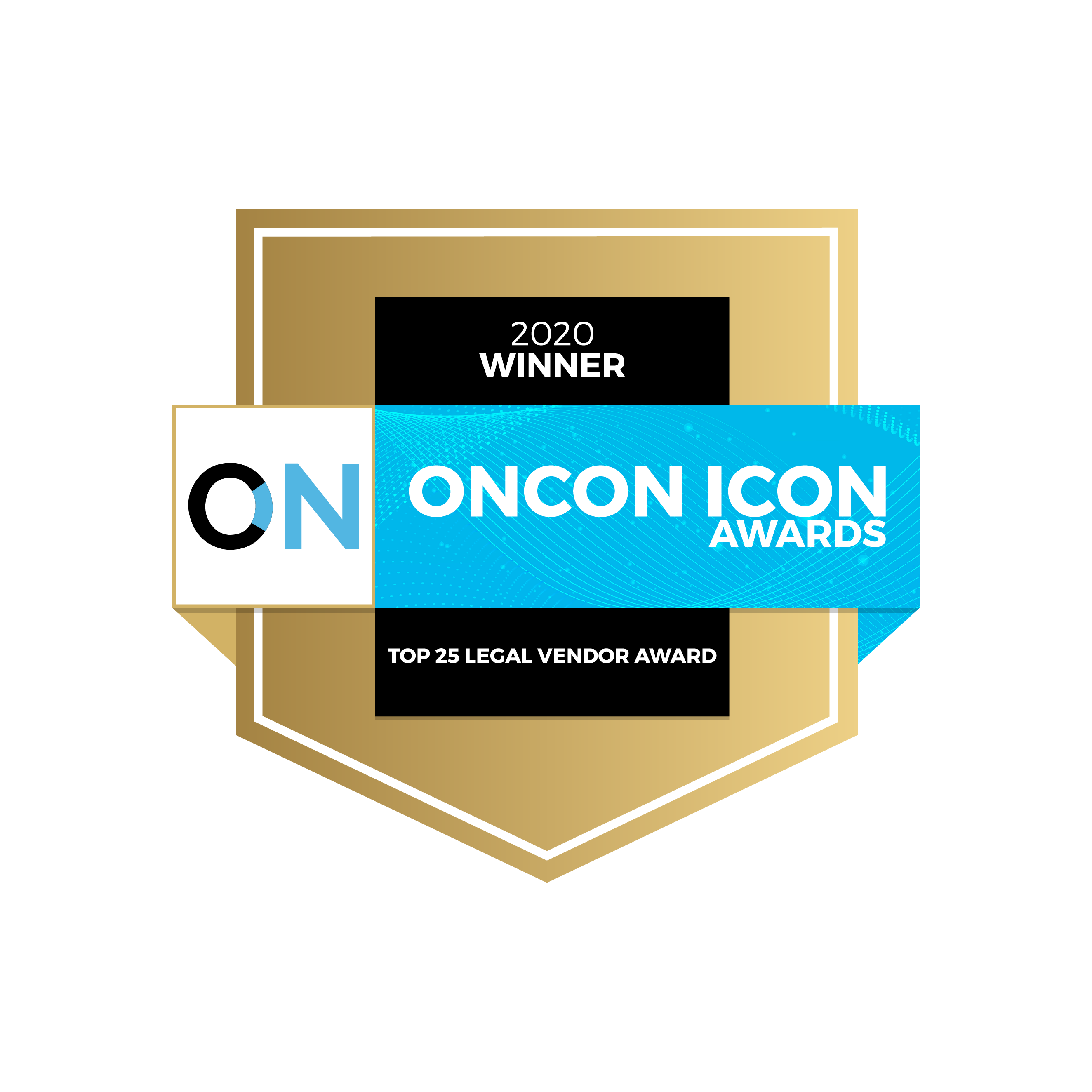 Known for its simplicity, yet robust and configurable capabilities, SimpleLegal is one of the must-have legal technologies for legal departments of all shapes and sizes. Learn why SimpleLegal's legal ops solution was named one of the Top 25 Legal Vendors by OnCon, a top e-Billing provider in the CLOC (Corporate Legal Operations Consortium) State of the Industry Report, and a major player in the e-Billing and matter management space by analyst firm IDC.
Feature Rich, Yet Simple and Easy to Use
SimpleLegal is an intuitive and configurable solution with robust capabilities to support legal ops including:
Legal Spend Savings with e-Billing
Sending invoices through email or snail mail and manually inputting invoice data into spreadsheets is bound to create delayed payments and data loss / duplication. With an intuitive e-Billing solution like SimpleLegal, you can save on legal spend by:
Streamlining your invoice intake and approval processes
Enforcing billing guidelines and flagging or auto-rejecting incorrect line items-
Automating accruals collection and reporting on unbilled estimates vs actuals
Requesting budgets from vendors for review and approval
"We've seen a 6% reduction in overall legal spend in the first year of using SimpleLegal, and we've significantly improved the bill receipt, review, and approval process." – Trevor Uffelman, General Counsel & Chief Claims Officer, ATTIC
Gain Visibility and Control with Matter Management
Nothing is worse than not having all matter information at hand when needed. Whether it's matter status, matter related documents, or vendor data, all details related to a matter should be easily accessible for an efficient legal ops department. With SimpleLegal, keep track of all your internal and external matters in a central location with the freedom to configure fields to your department's needs without the need of an additional technical resource. Gain visibility and control by:
Templatizing your matter structure to ensure you have all necessary matter information per matter type
Simplifying the matter intake process (internal and external) with legal requests
Configuring the system to your needs using role-based permissions, custom attributes, and custom workflows
Tracking all matter-related documents through SimpleLegal's native document management system directly within the solution
"After a demo of SimpleLegal, I could tell the product itself was easy-to-use, would meet our global needs, and wouldn't drain our technical resources." – Jay Andrews, Senior Counsel – Global Compliance & Employee Relations, Crocs
Create a Partnership with Vendor Management
Your vendors are critical to your success, but can also be one of the highest sources of spend. With visibility into your outside counsel invoices, you can get a clear picture of what is being spent with each vendor, while tracking outcomes and performance. Build a strong partnership with your vendors by:
Sharing reports to drive productive conversations with your vendors based on data
Collecting feedback through vendor surveys to supporting contracting decisions
Providing vendors with e-Billing support through SimpleLegal's world-class support team
Giving access to SimpleLegal's intuitive vendor portal, CounselGO for streamlined invoice submission
"I've used other e-Billing and legal operations systems before and law firms have always pushed back because the technology was confusing. SimpleLegal's has been the complete opposite – the system is intuitive and doesn't require tons of back and forth training." – Veronica Yu, Legal Process Manager, Instacart
Reporting & Analytics to Help You Make Strategic Decisions
With a wealth of data collected and stored within SimpleLegal, you can easily pull reports that demonstrate legal's impact within the organization. Make strategic spend, hiring, and vendor decisions with:
Out of the box reports that offer quick insights
Spend dashboard to get total visibility into outside counsel costs
Advanced reporting powered by Tableau to take reporting to the next level with visual
"SimpleLegal provides visibility into outside counsel spend. Once that data is surfaced, I can easily run reports to make strategic business decisions." – Jonathan Hawkins, Vice President & General Counsel, KidKraft
Integrations to Streamline Processes
Do you have an IP management platform? Does your Finance department have an AP system? Wouldn't it be great if you could connect your spend management and matter matter management platform with all these technologies? SimpleLegal leverages a REST API which allows you to connect our solution with the tools you use most, allowing you to:
Speed up and automate processes internally and cross-functionally
Reduce errors from manually transferring data from one system to another
Remove silos and give cross-functional teams visibility into legal work being done
"From a finance standpoint, automating the accruals process is the biggest benefit. We saw a much higher response rate to requests for unbilled estimates from our law firms, and we face fewer surprises and adjustments at month and year end." – Jia Hua Juszczak, Senior Accountant, AdRoll
Not only do we offer easy to use integrations, we ensure your information is secure with the latest privacy and security protocols, including SOC1 Type 2.
Start Saving With SimpleLegal
Interested in learning more about how an intuitive legal ops solution like SimpleLegal can help your legal department? Check out our savings calculator – a resource created based off of our own customer and industry data – and see how much you can save with SimpleLegal in 2 quick steps.