SimpleLegal named a Top 25 Legal Vendor at OnCon 2020

We're excited to announce that SimpleLegal has been named a Top 25 Legal Vendor Award at OnCon 2020! SimpleLegal joins a fantastic group of legal vendors, including our friends at Onit.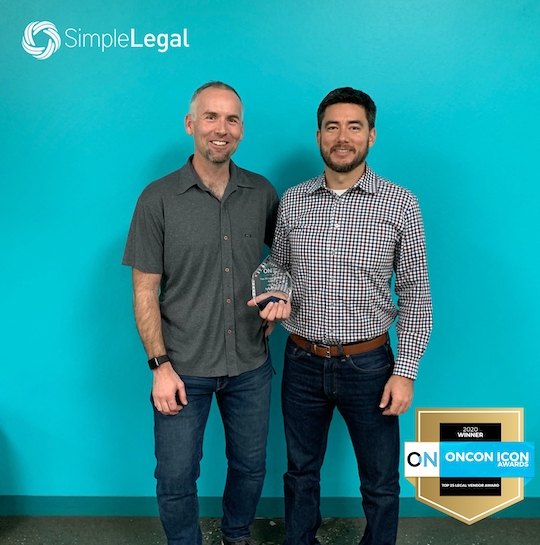 "OnCon Icon Award Winners are determined by peer to peer votes. This year's OnCon Icon Award Winners were determined from over 4,500 votes in total. It is a tremendous honor to be selected as an award winner, as the selection is based off of peer recognition of performance, impact, and contributions. Winners represent many of the most senior leaders from the world's top organizations. Company winners represent the best vendors as determined by the end user."
– Sean Tomarelli, Founder & CEO at OnConferences
We're grateful to OnCon and all of the voters – with this award determined by peer to peer votes, it really means a lot to our team!
If you'd like to see what makes SimpleLegal one of the industry's top legal vendors, reach out to us and schedule a demo. We'd love to show you how our legal ops platform is changing the way legal teams operate!