The go-to dictionary for in-house legal teams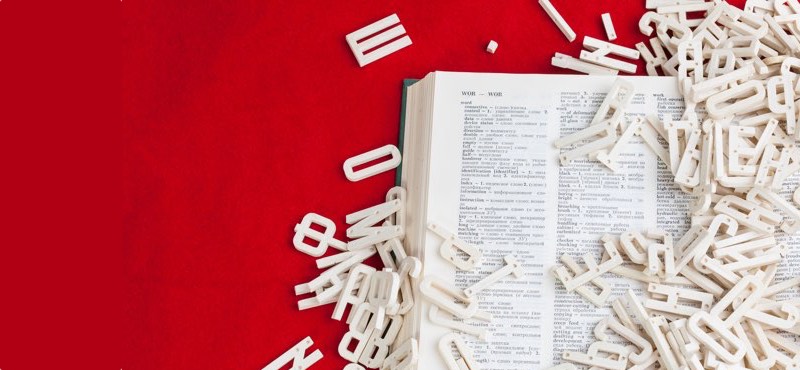 40% of people who responded in CLOC's 2021 State of the Industry Report said their in-house legal departments grew. Additionally, legal software implementation was higher than it was in 2020. As these teams continue to grow and evolve and embrace new technologies, it's important that professionals understand legal ops lingo.
Whether you're new to the in-house experience, a senior counsel who wants to brush up on the latest industry terms, or an employee who works closely with a corporate legal department, our dictionary is a great resource to boost your knowledge in this area of the complex legal profession.
In house legal terms
Accruals (AKA unbilled estimates): The sum of yet-to-be-billed totals law firms estimate for in-progress work.
Billing guidelines (AKA outside counsel guidelines): Documents shared with outside counsel that lay out an organization's expectations for how and when a law firm should bill.
Business intelligence: The process of leveraging legal technology to turn legal analytics into actionable insights that facilitate more strategic business decisions.
Change management: The process of planning and implementing change, such as bringing on a new technology or starting a new process within organizations in a thoughtful and educational manner. The goal is to minimize employee resistance and cost while maximizing the effectiveness of the change effort.
CLOC Core 12: The Corporate Legal Operations Consortium's list of 12 functional areas that guide legal operations to success:
Business intelligence
Financial management
Firm and vendor management
Information governance
Knowledge management
Organization optimization and health
Practice operations
Program/project management
Service delivery models
Strategic planning
Technology
Training and development
Contract management: The process of handling contracts from vendors, partners, customers, and employees. The goal is to increase operational and financial performance while reducing financial risk.
Cost codes: Alphabetical or numerical labels assigned to different costs based on their functions. These allow for greater cost control.
Data privacy compliance: A form of risk management ensuring a company's processes for storing, accessing, using, and protecting consumer and employee data meet the requirements listed in relevant global, national, state, and local data privacy laws.
Document management: The process of storing, organizing, sharing, and reviewing complex legal documents.
e-Billing: Software designed to replace paper and email billing between legal ops teams and law firms. This technology automates the entire billing process to save teams time and energy.
e-Signature (AKA digital signature): Technology that allows in-house lawyers to exchange and sign business documents and contracts online instead of in person.
Flat fee: An alternative fee arrangement structure that charges a law department a single fixed fee for a service instead of hourly fees, regardless of use.
I‍ntegration: The ability to connect software with a third-party application for efficient, reliable data exchange and storage. The goal is to create a single source of truth by automating the manual collection of data from various sources.
Invoice: A list of legal services provided by a law firm, including a statement showing the total amount due.
Knowledge management: The process of creating, sharing, using, and managing the information and assets of an organization to facilitate the flow of knowledge between employees.
Legal AI: Software that uses a combination of machine learning algorithms with natural language processing to make a prediction or produce an outcome, like flagging vendor noncompliance with preset billing guidelines.
Legal analytics: Objective data on legal spend, matters, billing, and vendors that are used to inform strategic decisions.
Legal operations platform: A digital solution that centralizes all information on legal matters, vendors, and spend. This type of software helps in house legal teams perform better by giving them clear access to relevant data in one location.
Legal services: The work performed by a lawyer for a client. Examples include protecting the business against lawsuits from external and internal sources and handling sales contracts, copyright claims, and incorporation.
Matter management: The process of gathering, tracking, and applying information about matters (legal projects) for decision-making throughout the matter lifecycle.
Maverick spend: Unpredicted spending that's only discovered when invoices reach the accounting department. Mitigating this type of spend is a key responsibility for in house legal teams.
Outside counsel (AKA vendors): Law firms contracted to perform legal services for a company that in house legal departments don't handle. Legal ops teams manage relationships with these firms.
Project management: The process of controlling and managing legal matters with a clear understanding of scope, schedule, risk, and cost to ensure projects are completed in line with business objectives.
Spend management: The process of tracking, analyzing, and optimizing costs incurred by in house legal departments and outside counsel.
Vendor management: The process of evaluating law firm performance using objective metrics to ensure the best return on investment. This includes sharing these evaluations with outside counsel and communicating proactively to strengthen the partnership.
In house legal acronym cheat sheet
ACC (Association of Corporate Counsel): The world's largest organization serving the professional and business interests of in-house counsel at corporations and nonprofits.
AFA (Alternative Fee Arrangement): An agreement between a client and legal counsel to pay the firm based on a structure other than hourly billing.
AGC (Associate or Assistant General Counsel): In-house counsel who reports to the Deputy General Counsel.
ALSP (Alternative Legal Services Provider): A company that only provides specific types of legal advice and handles certain legal issues. ALSPs are competitors of traditional law firms.
CLM (Contract Lifecycle Management): A methodical approach to handling a contract from initiation through award, compliance, and renewal for significant time and cost savings.
CLOC (Corporate Legal Operations Consortium): A well-known networking group for legal operations professionals focused on sharing best practices, solutions, and data to drive innovation within the industry.
DGC (Deputy General Counsel): An in-house attorney who typically reports to the GC.
ELM (Enterprise Legal Management): Legal software that offers e-Billing, matter management, document management, reporting, and other key legal functions in one central system.
ERP (Enterprise Resource Planning): Software that integrates data from multiple departments like finance, sales, procurement, and HR into a single system for greater visibility into day-to-day business activities.
GC (General Counsel): Also referred to as the Chief Legal Officer (CLO), this C-suite executive advises the company on all things legal-related and risk management. A GC oversees the in house legal team.
GDPR (General Data Protection Regulation): A European Union law focused on how businesses access, store, and use personal data. Maintaining compliance with data privacy laws like this is a growing area of concern for general counsel.
KPI (Key Performance Indicator): A measurable value used to show how effectively a company achieves a certain business objective.
KRI (Key Risk Indicator): A measurable value used by in-house counsel to evaluate a business' risk exposure or the level of risk in a certain venture or activity.
LEDES (Legal Electronic Data Exchange Standard): A file format that ensures that financial details like hourly billing, flat fee billing, expenses, multiple currencies, and taxes are laid out in a consistent manner in invoices between corporations and law firms.
M&A (Mergers and Acquisitions): A type of corporate law focused on buying, selling, and consolidating different companies.
PA (Practice Area): A specific type of legal work. Some common areas of law include litigation, finance, regulatory, real estate, employment, intellectual property, energy, and healthcare.
RFP (Request for Proposal): A document issued by a business that describes a project's needs and requests bids from vendors for products, solutions, and services.
SOW (Statement of Work): Part of a contract that defines all aspects of a project, from work requirements and deliverables to timelines and performance expectations.
TK (Timekeeper): A law firm member such as an attorney, paralegal, or admin member working on a legal matter. The name comes from tracking how much time they spend working to accurately bill clients.
UTBMS (Uniform Task-Based Management System): A system of codes used to easily categorize legal services and expenses.
Stay hungry to learn to remain at the top of in house legal
Educating yourself further will set you up for success, no matter what in-house position you're in. Check out our beginner-friendly primer on in-house legal, our new piece on how departments can use legal analytics, and our learning center.

This article has been updated to reflect new information and industry trends from the original article, published on August 28, 2018.