Top sessions to attend at CLOC 2018

The highly anticipated agenda for the 2018 CLOC Institute is almost finalized! As a Platinum Sponsor and perennial CLOC attendee, we know firsthand that there are ample ways to fill your conference schedule. With more than 75 curated sessions to choose from, navigating the agenda can be just as overwhelming as exciting.
We're Here to Help
To make life easier and help both first-time and repeat attendees make the most of the event, we're sharing one "can't miss" session for each component of CLOC's Twelve Core Legal Operations Competencies.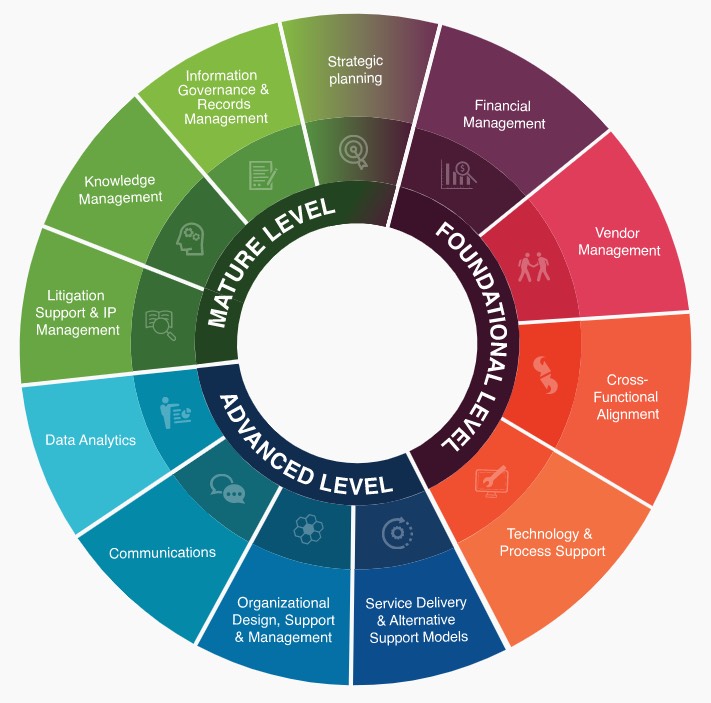 Determine whether you and your legal department fall within the Foundational Level, Advanced Level, or Mature Level outlined by CLOC, and sit back knowing you have the insider's scoop on which sessions to attend. And don't forget to schedule time to pick up your limited edition CLOC giveaways and meet with SimpleLegal!
Here are our recommended sessions for the Foundational Level
For the Foundational Level, we selected sessions that focus on how to build the groundwork for a best-in-class legal ops function. Sessions include hands-on workshops and real life case studies so you have actionable insight on what to implement after you leave Las Vegas.
Here are our recommended sessions for the Advanced Level
We view the Advanced Level as the optimization level. Sessions selected are all about building upon the solid legal operations groundwork you and your legal department have already implemented.
Here are our recommended sessions for the Mature Level:
The sessions that we paired with the competencies in the mature level offer more detailed, tactical advice and dive into specific topics that aren't often surfaced early on in the legal operations journey.
Visit SimpleLegal at Booth #305 – Proud Platinum Sponsor
We couldn't be more excited for the 3rd Annual CLOC Institute! We're proud to be a Platinum Sponsor for the event and are excited to show our support for growing legal operations groups and the challenges they face.
Schedule time with us at the event and be sure stop by Booth #305 to meet the SimpleLegal team! We're revealing new product features, conducting live product demonstrations, and have some fun limited edition giveaways for conference attendees.