Enhancing DMS with our newest feature, Optical Character Recognition

SimpleLegal is excited to introduce our newest feature, Optical Character Recognition (OCR) into our current Document Management System (DMS)! OCR extracts text from images, making them searchable as if they were text documents. Using SimpleLegal's full-text and OCR search, legal team members are able to quickly search for and locate the exact documents and files they need instantly. With OCR, you can work with confidence knowing your search results are thorough and all-inclusive.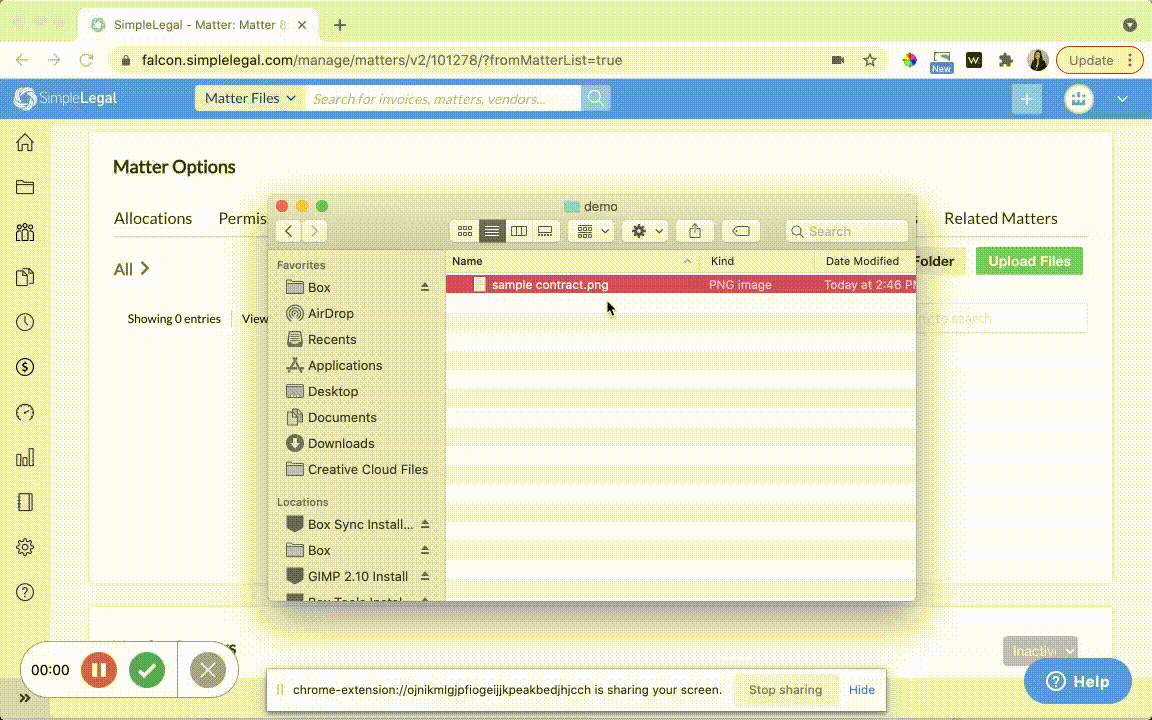 Advanced Search Capabilities
SimpleLegal's OCR feature is part of DMS at no extra cost to the user. Since DMS received great reception after its initial release and continues to show significant growth in usage, adding OCR enhances the DMS experience customers have grown to rely on.
Oftentimes, the files that are shared with legal departments are scanned and formatted as images, making them incredibly difficult to locate later on. You either have to know (and remember) the file name or the specific matters they're associated with. As the number and types of matters increase, being able to keep track gets harder and harder. OCR makes all your PDF, JPEG, and PNG image files searchable within SimpleLegal as if they were text documents to ease this pain point. With OCR, SimpleLegal provides fast document search, easier collaboration, and a more reliable document repository.
Noteworthy Features
OCR technology can help elevate the way you search and store files. By recognizing text within a digital image rendering it searchable within the system, many features and benefits are soon to follow: 
Full-image character search (supports pdf, png, and jpeg files – some of the most common file formats for digitized documents.)

Enables easier searching of image files after being digitized; refines search results to include keywords inside of digitized images.

Helps to reduce costs (a legal department would typically need to purchase a 3rd party solution to get advanced functionality like OCR) 

Improves knowledge sharing by making files more readily discoverable.

Reduces risk by allowing legal teams to archive and track documents in compliance with records retention schedules.
For more information on SimpleLegal's OCR feature, download our datasheet or request a demo!