New in-app guidance for CounselGO drives 100% law firm adoption

Unfamiliar technology can be a major point of frustration when you're expected to use it but have no idea what to do. You could take the time and try to figure it out yourself, but that path can be hampered by expensive errors and time inefficiencies.
This is especially true for your law firm users who need to be able to go into a billing system, complete their key tasks, and just as quickly leave the system so they can move onto the next thing.
That's why SimpleLegal has added WalkMe to CounselGO, our vendor portal, to help law firms work more efficiently and effectively.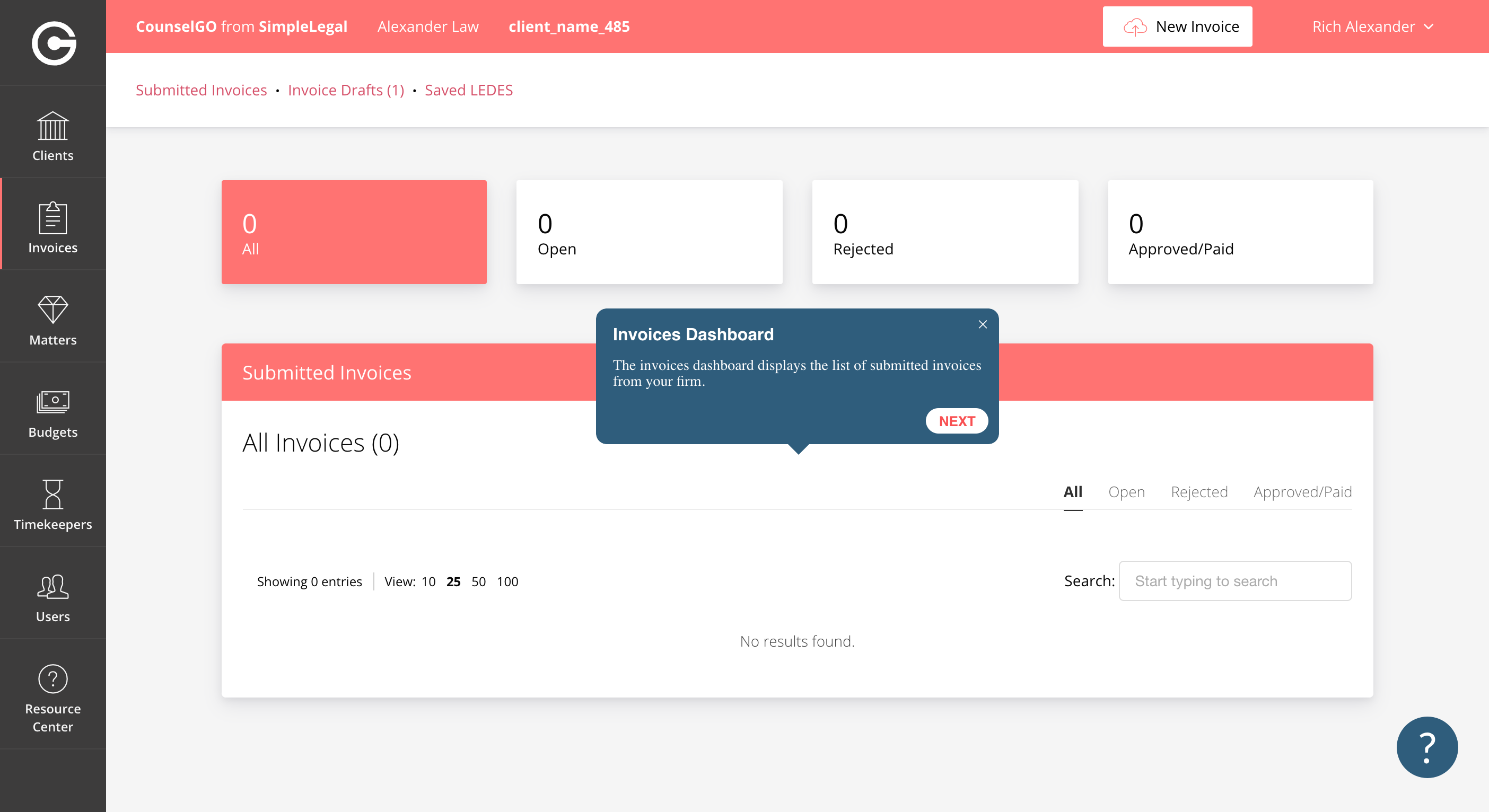 What is WalkMe?
WalkMe provides step-by-step, in-app guidance for basic tasks within CounselGO, like submitting invoices, budget proposals, and timekeeper rate cards, and management of a firm's own CounselGO users.
Simply click the

icon in the bottom right of every page and select the task you'd like to complete and we'll provide tailored guidance to make completing the task headache-free.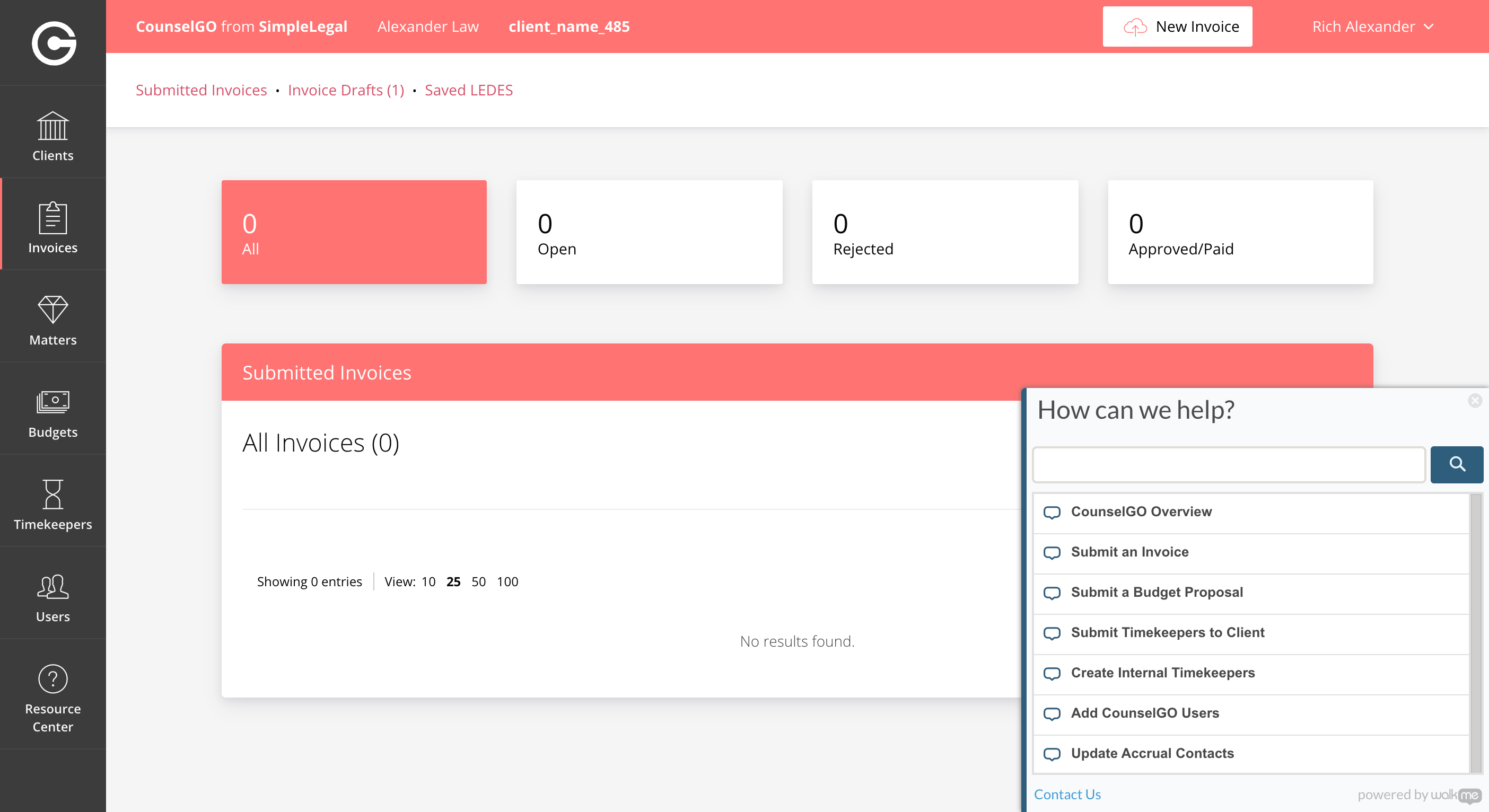 What It Means for Legal Teams and Law Firms
As extended members of your legal team, we know it's vital to quickly get your law firms up to speed to deliver value. With our new in-app guidance, we're aiming to:
Ease law firm onboarding – facilitate a process that's simple, quick, and easy, leading to accelerated time to value, fewer errors, and minimal troubleshooting by legal teams
Drive 100% law firm adoption – knowing your law firms work in multiple vendor portals, we want to create a positive experience that provides visibility and strengthens the relationship between vendor and client
Set the industry standard – provide a streamlined, end-to-end billing process that is intuitive for all users involved no matter what their role
Invest in our customers – we are committed to continually find ways to innovate our products to enhance the day-to-day for both our in-house and outside counsel customers
For more information on SimpleLegal or CounselGO, please sign up for a personalized demo!