Incorporate data into your law firm and vendor evaluations

Leveraging law firms and legal vendors is a critical component of many corporate legal departments. But how do you ensure the law firms you're working with are the right ones who provide the best value without having to undertake the burdensome, time-consuming process of collecting and managing feedback manually?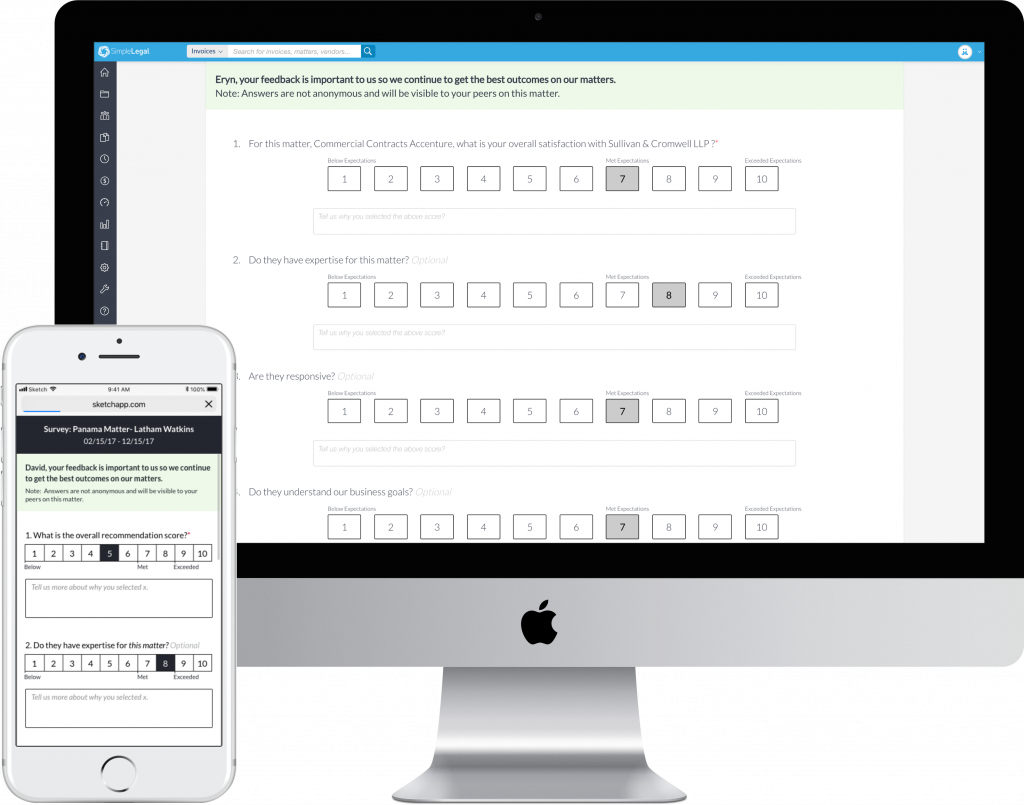 We are excited to introduce our latest innovation, Vendor Surveys! By sending short surveys to your in-house team on a schedule of your choice, you can now quickly collect feedback on law firms and vendors in an automated fashion, easing the level of effort to gather and manage insights into vendor performance. You can even view consolidated feedback and compare vendors using our Vendor Scorecard to assist in relationship-level conversations, rate negotiations, and vendor selection.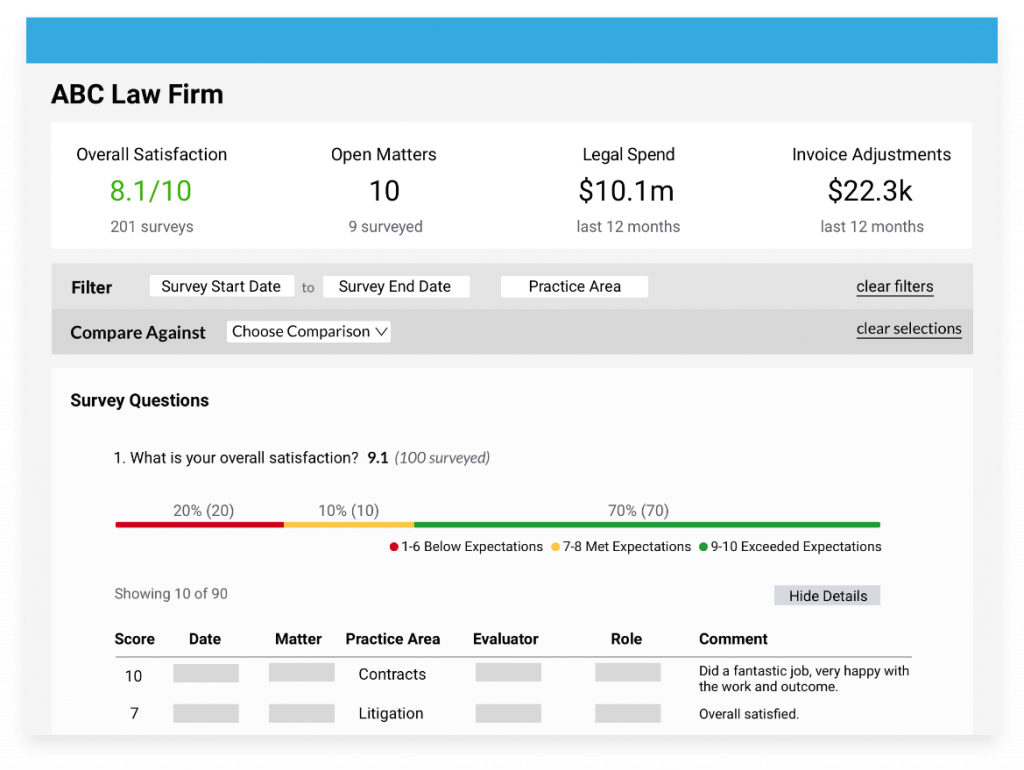 SimpleLegal Vendor Surveys consist of six standard questions that are broad enough to be applicable across practice areas and touch upon aspects that are critical to a healthy partnership with your law firms and vendors. You'll learn if your law firms and vendors are responsive and clearly understand your goals and objectives, how accurate their cost-estimates are, and whether they're effective or not. Armed with these insights, you and your vendors will stay better aligned on what success is and foster better outcomes. You'll get more value from your law firms and vendors without any increase in billable hours!
Get more information on Vendor Surveys or if you'd like to see the new feature in action, schedule a free demo today!