New feature: bring simplicity, control, & efficiency to your legal intake process

SimpleLegal is pleased to announce Legal Requests — our latest feature that enables legal and other departments to submit requests for legal work directly from SimpleLegal, making collaboration across departments easier, as well as simplifying the matter intake and creation process.
Legal work can originate from any department and without a modern workflow to support the intake of new legal requests across departments, the legal team can be hampered by manually managing requests across a variety of sources like paper forms, email, and spreadsheets. This outdated and time-consuming process impacts deadlines, wastes valuable time and resources, and fails to provide insight into the effort and spend associated with these requests.
‍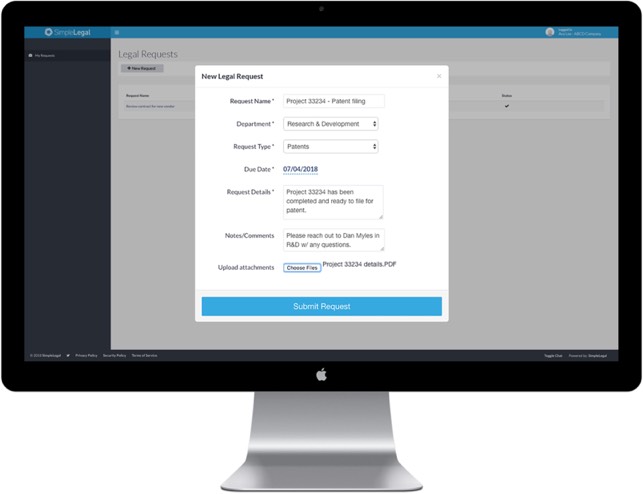 With the Legal Request feature, legal teams can build custom forms to collect the information they need in order to respond to the service request. Once approved, requests can easily be transitioned into an open matter directly in SimpleLegal, making it easy to understand where requests are coming from and track the spend associated with them.
Interested in learning more? Talk to your Customer Success Manager or schedule a demo!