SimpleLegal's document revolution

Documents play a key role in the lives of the legal team. From contracts to memorandums, being able to store, manage, and locate important documents are critical to the department's success. That's why SimpleLegal is excited to tell you about our latest innovation – a document management system (DMS) that's embedded directly into the SimpleLegal app!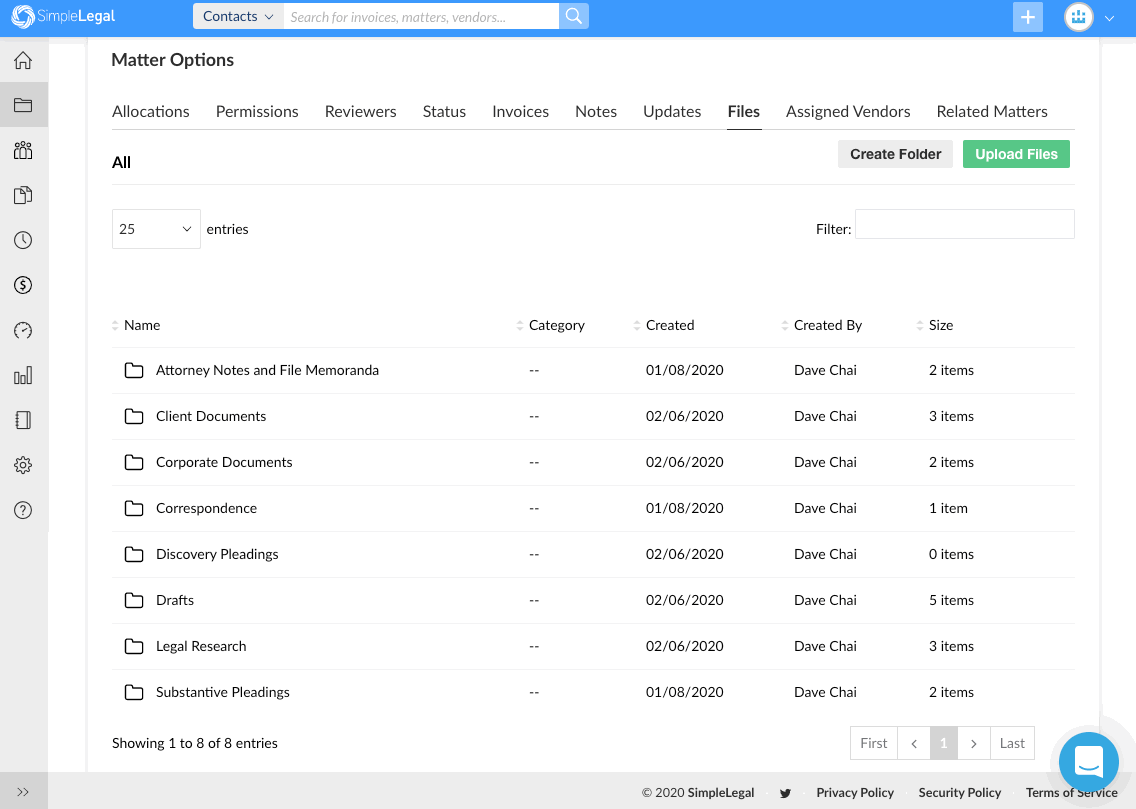 A Convenient One-stop Shop
SimpleLegal's DMS provides the tools needed to properly manage your matter documents and locate them quickly – all from one system. This means you don't have to search for, vet, purchase, implement, and learn a separate, standalone solution, saving you and your legal department valuable time and energy.
We're so excited about our latest feature that we're offering it at no-charge. Current and future SimpleLegal customers gain an additional feature, minimizing technology costs while having the opportunity to spend their budget on other priority items.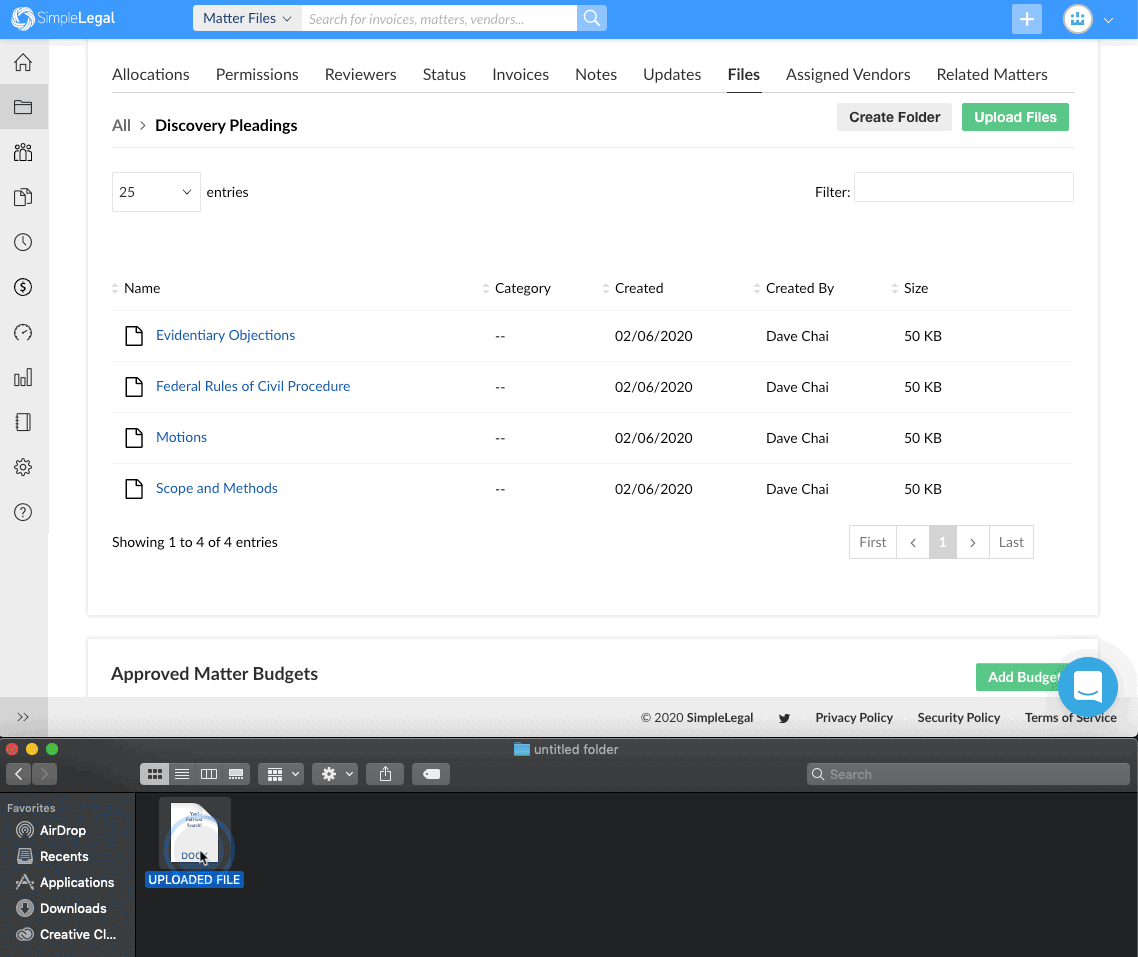 Features That Help You Accomplish More
Our DMS goes beyond just storing matter documents and files, offering important document management features that increase productivity, improve processes, and streamline information sharing with key stakeholders. Achieve more with these key features:
Organize Folders: Set the structure of folders for individual matters with the ability to create, move, rename, and delete folders.
Manage Documents: Rename, delete, move, and download documents, as well as assign customizable labels and categories to documents for easier tracking and filtering.
Preview Files: Quickly preview documents without having to download and open them.
Versioning: Create new versions of documents on-demand and view or download prior versions.
Search and Filtering: Search document titles and content (full-text search) to quickly locate exactly what you're looking for.
Outlook Compatible: Works seamlessly with SimpleLegal's Outlook add-in to save emails and attachments to a matter without leaving Outlook.
We'd love to understand your document management needs and show you our new document management solution! Schedule a demo or download our datasheet to learn more.